Conventional Goji Berry Polysaccharides Extract
Wolfberry

Ningxia; Qinghai

According to Customer Requirements

2000 Tons Per Year
Wolfberry Company's Goji Berry Polysaccharides can meet EU standards.

Goji Berry Polysaccharides is the first company in China to use modern high-tech production such as water-soluble extract, ultrafiltration, reverse osmosis, freeze-drying, cryogenic grinding and so on. Wolfberry products with stable quality are all natural, safe, sanitary and fast absorption.
Goji berry polysaccharide produced by Ningxia Wolfberry Goji Industry Co.,ltd adopts microwave-assisted ultrasonic water-soluble extraction technology, new ceramic membrane + ultrafiltration membrane separation and extraction technology
Goji polysaccharide can improve human immunity, delay aging, protect liver, lower blood pressure and prevent cancer.
Ceramic membrane equipment produced by the latest technology can efficiently separate and purify wolfberry polysaccharide with a molecular weight of 10000-50000kDa, Antioxidant activity is the strongest. Low-temperature spray powdering by airflow pressure: rapid dehydration, preventing oxidative browning of polysaccharides, and maximizing the retention of color, flavor and activity of goji polysaccharides.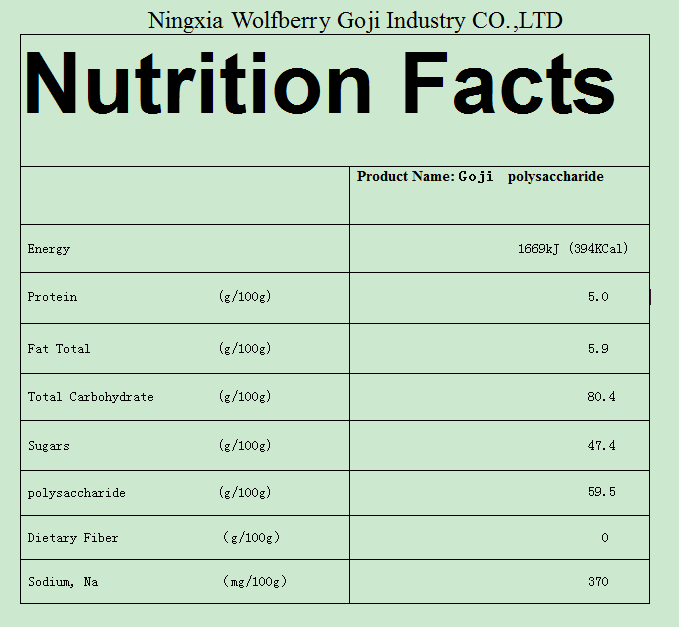 Our Certificate:

Event Exhibition: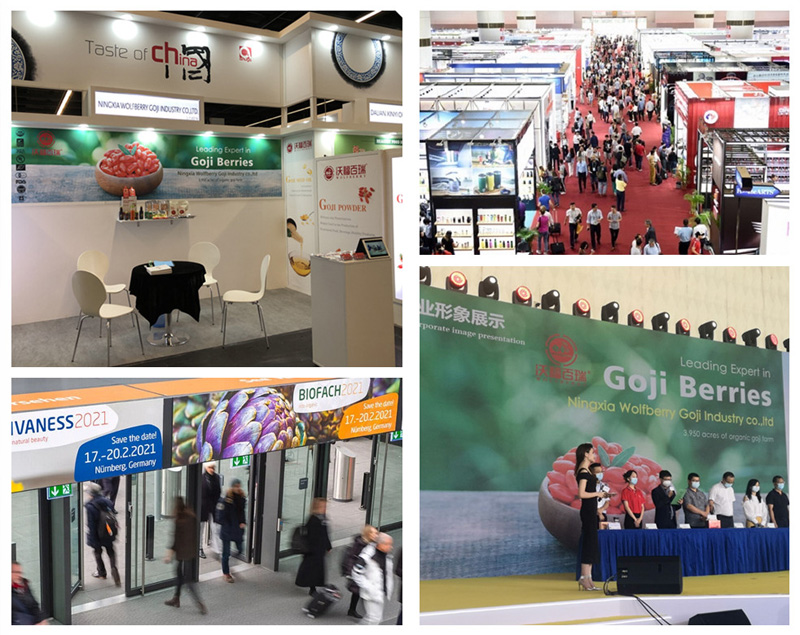 Our Market: